05 Feb

8 Great Valentine's Day Ideas

Valentine's Day is 9 sleeps away! It's a loved-up day filled with roses and chocolates, kisses and cuddles and gifts galore. Gifts are easy. The hardest part about Valentine's Day is working out how to make the perfect date for your partner. Here are our top 8 great Valentine's Day Date Ideas…
Have some fun at The Beachouse
Fill your Valentine's Day with fun at The Beachouse! As adults, there aren't many opportunities to act like a kid – so Valentine's Day is the perfect excuse to visit The Beachouse and let loose! Win your sweetheart a teddy bear from the skill tester (toy catcher) to show her that she is the "chosen one." Challenge each other in arcade games or have a putt at mini golf. If the weather is good for it, why not come down and have some fun on the water slides? We're open from 10AM to 5PM so you'll have all day to come and do it all if you can!
Valentine's Day Partner Putt Package! Stuck for ideas on what to do with your date this Valentine Day?  Let us help you out, a game of Mini Golf overlooking Glenelg beach, followed by an Air Hockey battle and a Nascar race! Grab our Partner Putt package which includes a game of golf for you and your date and any 8 Games just for $32!  *Open until 10pm this V-Day!
Home cooked meal and wine tasting
If you'd prefer a night in, we recommend a good old-fashioned home cooked meal where one of you is responsible for the starter and dessert and the other for the main. To take your home date to the next level, source some local wines to pair with your food and turn it into a bit of a wine tasting evening. Recommended romantic music includes Frank Sinatra, Ella Fitzgerald and Michael Bublé.
Breakfast in bed
We all know the feeling of coming home at the end of the day feeling too exhausted to do anything. So why not make use the morning for your Valentine's Day date? Buy a few bits and pieces the day before, get up a bit earlier than usual and enjoy a breakfast together. Our suggestion: croissants with jams and cheeses with fresh orange juice (with champagne if you're not working!) If you'd prefer breakfast out, check out our top breakfasts spots in Adelaide.
At home cinema
I just feel like you can't go wrong with a good movie. A good movie at home is even better! Set your front room or outdoor area up as a cinema. You can hire a projector for around $80. Throw some blankets, pillows or a blow-up mattress outside and use a white sheet or wall to project the film. No cinema experience is complete without popcorn of course, so make sure you stock up on that the day before! If you get hungry, order in pizza. READ: Best Pizza Spots in Glenelg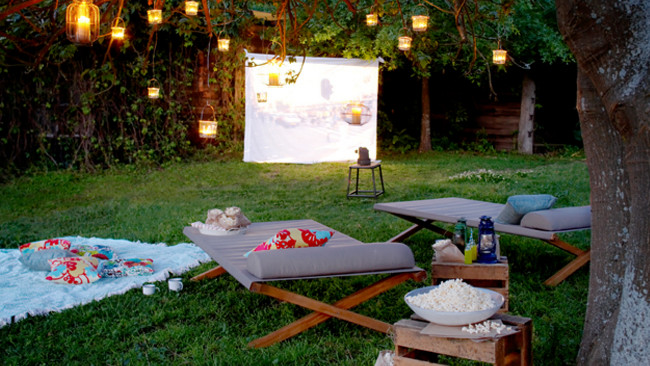 Treasure Hunt
A surprise is probably the most romantic thing you can do! One big surprise is great – lots of little surprises is a winner! Hide picnic food around the house (crisps, cheeses, dips, wine, etc.) Each item will have a clue attached to it as to where the next item is hidden. Make sure the last item is a gift item (flowers, chocolates, jewellery – whatever you had in mind!) Eventually you'll have all the items to have a picnic on your lounge floor or out at the nearest beach or park. READ: Best Beaches in Adelaide. A thoughtful, cost effective and fun date idea.
Backyard camping
South Australia has some incredible camping spots. Some of which are located only an hour away. If you can, go camping! Cuddling in the tent, chatting by the fire and taking long walks scream romance. If you can't find the time to get away, have some fun camping in your back garden. The kids will love it too. Pitch a tent in your own backyard, start a fire in your fire pit and lay under the stars with your favourite tunes playing.
Get creative!
My partner recently took me to The Plaster Fun House in Brighton. We choose an ornament we liked and then swapped them to paint it for each other. It was very therapeutic to sit and paint and was great to get creative and do something a bit different. Other creative things you can do on a date:
Paint: buy some canvasses and acrylic paint and do a painting for each other. Be as serious or as silly as you like!
Pottery: take a pottery class
Make jewellery: pick up some chains, beads and accessories and make some fun quirky jewellery for each other.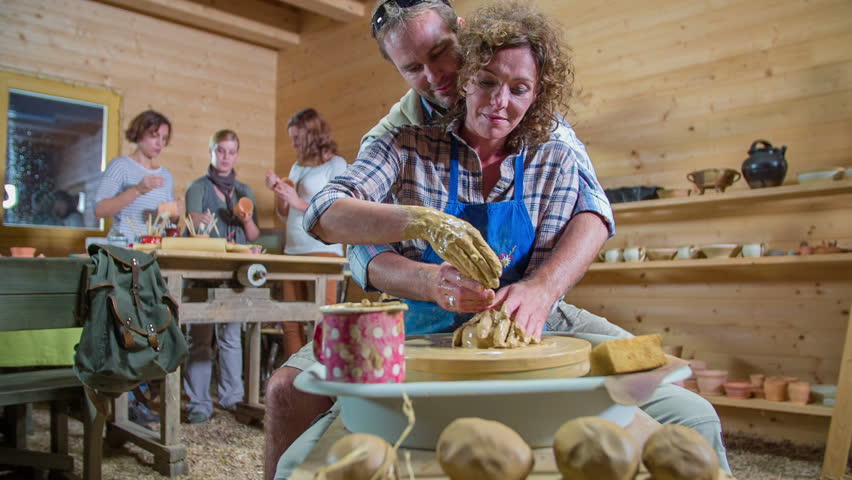 Hey, Big Spender!
Of course, if you've got the dosh, your Valentine's Day date could be a day at the spa, couples massages, a night away in Barossa Valley. Check out Barossa Bed and Breakfast and Stonewell Cottages.
Looking for something fun to do this Valentine's Day? Buy a gift card from The Beachouse  for your loved one or for the family. Go on!