17 Nov

8 Super Cool Waterslides from Around the World

Waterslides are a safe and fun way to get your adrenaline pumping! The drops, the sharp turns, the unpredictability of the chute and finally the big splash at the end. The Beachouse is home to some classic waterslides – suitable for young and old. And it even overlooks the beach! Let's check out some other super cool waterslides from around the world…

This waterslide has travelled to Adelaide, Gold Coast, Sydney and Brisbane. It's the world's tallest and most extreme standalone, inflatable waterslide – they even have a record to prove it! It has a massive 55 degree drop and four race lanes so you can race your friends. Keep an eye out for when the Big Wedgie returns to Adelaide!
You'll find this one at Caribbean Bay at Everland Resort in South Korea. A colourful, fun and adventurous ride with a steep drop (from some funny faces we might add), a loop and a lift at the end.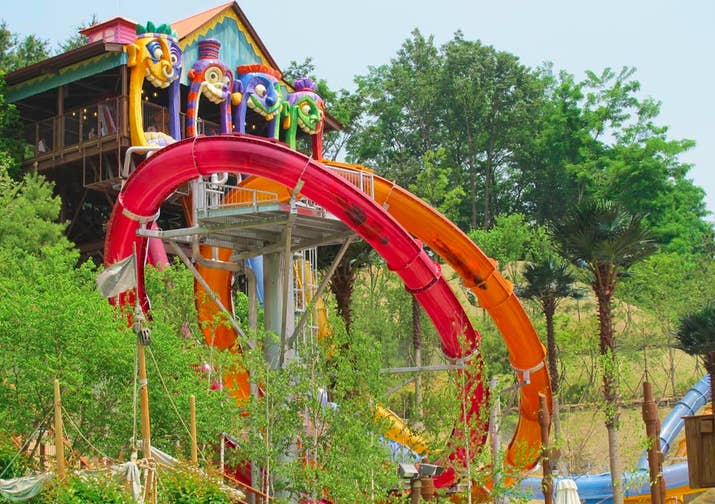 Katie Melua once said that there are 'five million bicycles in Beijing' – there's also a magical indoor waterpark! You'll find the Bulletbowl in China's first indoor waterpark located in the world-famous Beijing National Aquatic Center – The Watercube.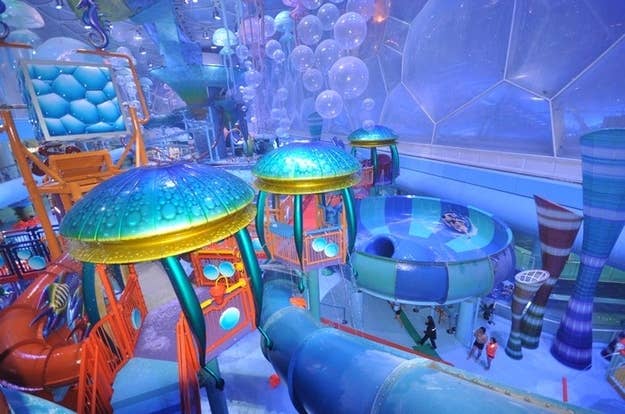 Imagine you could go down a slide and land in the sea…Well, in Italy – you can! The Toboggan slide in Città del Mare, on the coast of Sicily and is absolutely beautiful. Three slides descend from rocks into the Mediterranean ocean.
Although it's not as wild as some of the other slides, this one does go through a tank of sharks. The slide starts from a Mayan style pyramid and drops 60 meters down and through a lagoon of sharks – pretty cool!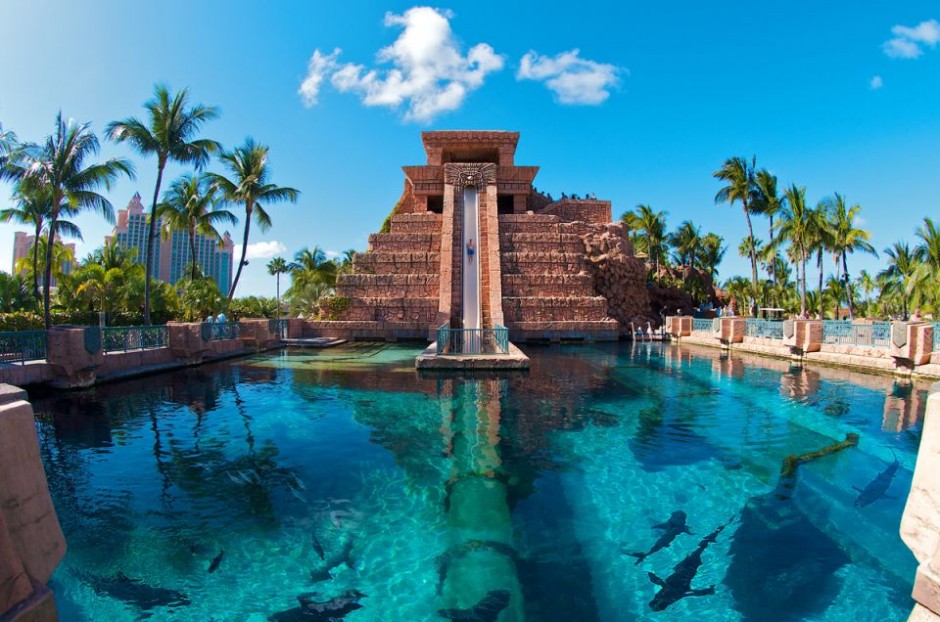 This is the tallest and fastest waterslide ever built. It's almost 40 meters high and shoots you down at roughly 104kmh. It's over in four to five seconds!
This one is only a six hour flight away. It's the Climax slide at Waterbom Park in Bali, Indonesia. You're placed into a capsule, standing upright with your arms crossed. A countdown commences and the floor beneath you drops. A five star rating on TripAdvisor and a must do on your next trip to Bali!
Take a roller coaster and a waterslide and you get the Master Blaster. There are four slides, each one coming from a Mayan pyramid. The slides go in all directions around the park. It's amazing build allows a rider to be pushed up by the jets of water.
Adelaide is warming up, so come on down to The Beachouse and have a go on our waterslides! Our opening hours are:
Monday: 10:00am – 5:00pm
Tuesday: 10:00am – 5:00pm
Wednesday: 10:00am – 5:00pm
Thursday: 10:00am – 5:00pm
Friday: 10:00am – 5:00pm
Saturday: 9:00am – 10:00pm
Sunday: 9:00am – 8:00pm
*Mini-Golf closed from 5:30pm
See you there!