28 Dec

Best Pizza Places in Glenelg
Cooking rule number 140: If at first you don't succeed. Order pizza! Here are our top 5 best pizza places for you to"grab a slice of za!"
Are you a Macaulay Culkin who wants a "lovely cheese pizza" just for you?
Or maybe you're more like Joey who just likes any pizza…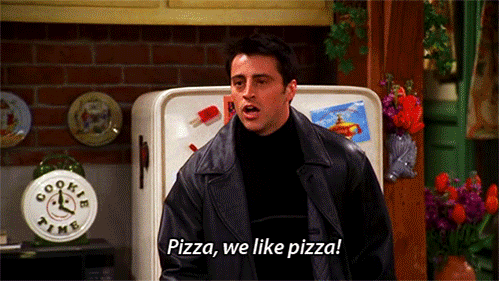 Either way, Glenelg has a range of options for all pizza lovers!
The Beachouse
Yep, we do pizza! Head down to The Beachouse to work up an appetite playing mini golf, games or on our waterslides. When you're done enjoy a delicious pizza platter from our kitchen. We have a new Italian pizza oven that bakes the tastiest pizzas in town. Vegetarian options available!
Good Life's philosophy is simple: if you have good food, good wine and good friends, you're in for a Good Life.
They create tasty gourmet pizzas with organic ingredients only. Their ingredients are sources from regional South Australia and are always fresh and full of flavour! If you're looking to wine and dine with friends or family, Good Life is a good place to do it.
Pizza on Broadway
If you're looking for a pizza STAT go to Pizza on Broadway. Their pizzas are the sort of pizzas I remember eating in the 90s when I was a kid. Before fancy, before gourmet and before simplicity. These pizzas are thick and loaded with toppings and extra cheese. The staff are friendly and pizzas are all very well priced.
Mamma Carmella Cafe Pizzeria
Mamma Carmella has a great, homely feel. And if you're after a mix of Italian food. Mamma Carmella does great pizzas and pastas. Their menu ranges from simple to gourmet and they are very accommodating of dietary requirements, offering gluten and veggo options.
Plan your visit to The Beachouse today! Visit our website and check out all the fun we've got waiting for you…