13 Mar

Adelaide Kids Activities

Adelaide has some great family friendly attractions. We've got zoos and amusement parks, hikes and kayaking, museums and playgroups – the list goes on! A kid friendly city with plenty to see and do. Here are some of our favourite Adelaide kids activities…

Located near glorious Glenelg beach, The Beachouse is a longstanding family favourite. The five storey complex hosts a world of fun and entertainment for all ages! Shoot some hoops, race a car or dance your heart out on our arcade games. Squeal your way down our super cool water slides (READ: Top 8 super cool water slides from around the world) or practice your golfing skills at mini golf. For younger kids, we have a play castle, ball pit and climbing nets which are perfect for kids activities and help improve coordination and balance. READ: How playgroup improves physical development.

The Beachouse is jam packed with fun! If you're looking for Adelaide kids activities, The Beachouse is the perfect spot to spend time with the family, have fun and be active. View pricing.
The Ice ArenA is 'Adelaide's largest ice surface'. The arena offers 'Snow Play', a kid friendly way to enjoy and explore snow in a safe and controlled environment. Kids can build a snowman, practice their aim with snowball throwing or make snow angels – "there's no end to the icey excitement!"
The Ice ArenA offers time slots for older kids and adults to come along and have a skate on the ice too. You can check their timetable here.  Skating, slipping and sliding will have the family in fits of laughter! There's also a school there if you fancy getting serious with your skates.
For something a bit more extreme or thrilling, you can visit Vertical  Reality Climbing – an indoor climbing wall that will test your concentration, strength and most of all – your fears! The wall accommodates all ages and levels of experience. There's 800 square meters of wall to be climbed with varying degrees of difficulty.  There's a café and shower facilities for refreshments and freshening up.
If you're after outdoor activities visit the Wittunga Botanic and Butterfly Garden.  Located in Blackwood, about 24 minutes from Adelaide CBD, the garden offers up an "extensive collection of water-wise plants from Australia and South Africa". There's plenty of native birds and wildlife to be discovered there and and a gorgeous butterfly garden too.
Another outdoor option for the kids. Hahndorf, a small South Australian town has a rich and interesting history. It was settled by 19th-century Lutheran migrants, it's known for its original German-style architecture and artisanal food. It can be found in the Adelaide Hills about 30 minutes from Adelaide CBD. Hahndorf Farm Barn is a family friendly spot where kids can touch, feed and hold farm animals in complete safety. You can ride a pony, milk a cow and cuddle a bunny for hours a the Farm Barn. And don't worry if you get too attached to animal friend – you can take an animal home with you! Animals for sale at the Farm Barn.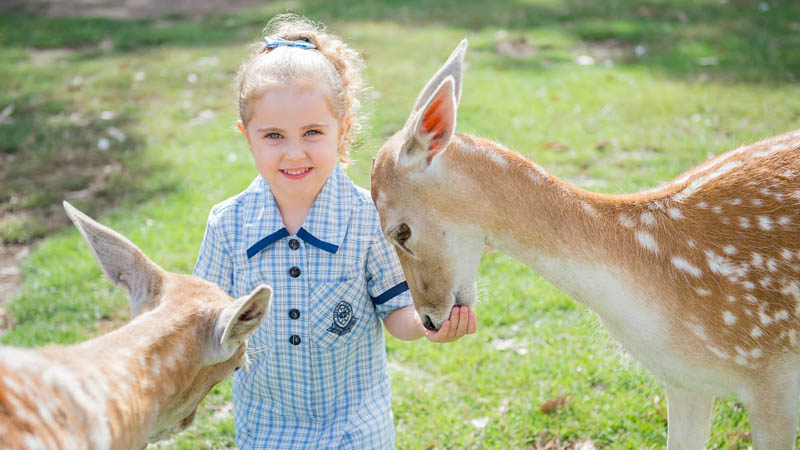 We hope you found some fun Adelaide kids activities for  your next trip! The Beachouse looks forward to seeing you – plan your trip now.